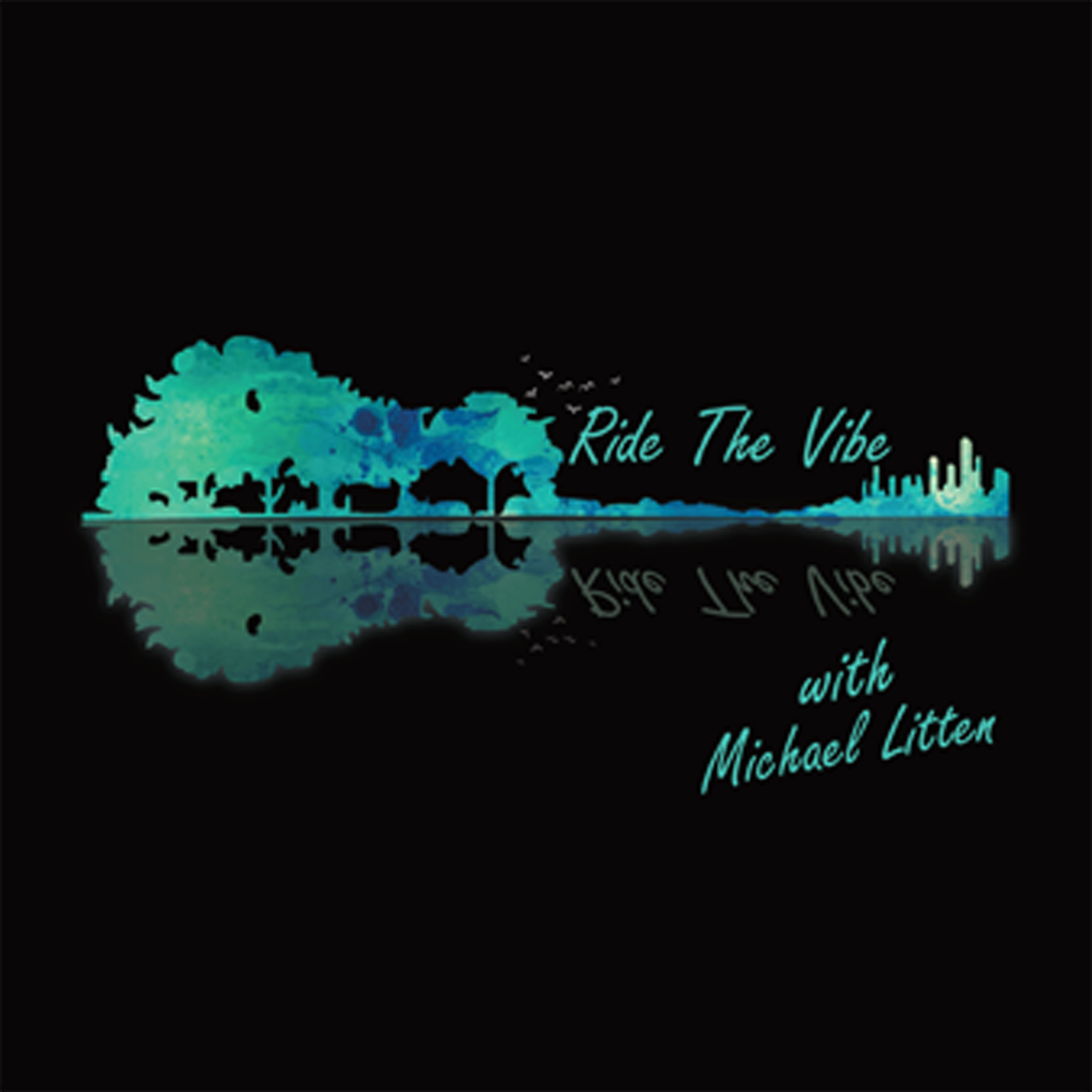 Ride The Vibe is a pre-recorded live podcast produced, out of the beautiful "living room" style setting of the DRS Atlanta, located in Roswell, GA. The show is hosted by Michael Litten, "The Last DJ" and Wahid Gomes, Executive Producer/owner of the studio. Theme music provided by Peter Perkins. Disclaimer - We have permission to use all the music played in this show from the copyright holder.
Episodes
Friday Feb 04, 2022
Friday Feb 04, 2022
Join Michael Litten "The Last DJ" for an in-depth discussion.
Featuring a variety of songs.
Sponsored by Drinkmate
Theme music provided by Peter Perkins
Lynx Deluxe is:..
Andy Browne raised in Birmingham, England, fronted Atlanta's Nightporters, (touring with The Replacements) supporting acts such as The Clash, REM, The English Beat and Jim Carroll. Prefers Vintage Telecasters, Super Reverbs and Shure Deluxe 55 Vocal Microphones.
Top Three: "Infidels" Bob Dylan, "Obscure Alternative's" Japan, insert any David Bowie, Curtis Mayfield, Barry White or Stevie Wonder here.
Lucy Theodora born in NYC, raised near Savannah, GA. Studied psychology at Georgia State University. Plays a Music Man bass, SVT Cabinet and Orange Terror.Prefers Vinyl.
Top Three: "What's Going On" Marvin Gaye, "Sandinista "The Clash,"Ziggy Stardust" David Bowie.
Brad Mattson Minnesota bred and raised. (Drums, Samples, Vocals).Drumming previously for The Phones (Twin Tone Records) ."Real drums, played forcefully and with a keen balance between complexity and sheer power, form the basis of these tunes. "Bill Kopp on " Jungleland "
Greg Di Gesu is a prolific songwriter originally from Pompton Lakes, NJ, educated at Rutgers, and forming The Wooden Soldiers in the process. A '77 Telecaster Deluxe, Vibrolux amp, and wah-wah have been Greg's musical weapons of choice over the years and especially now in Lynx Deluxe. Blue is his favorite color leading to Krishna as his favorite god.
Top Three: The Radha Krsna Temple (an album produced by George Harrison), The Kinks – The Village Green Preservation Society, Big Star – Sister Lovers
Shane Perrymen  Quiet, demure, subtle. cool,…very.(Trombone, Keys).
Billy Fields Atl, Ga ,Follow for Now, Waiting for UFO's, Yes, that Billy.(Keys, Arp, Nord)"I just got tired of loud rock guitars and rock egos and that whole mentality, so I just wanted to do something completely different." Well said , Billy.