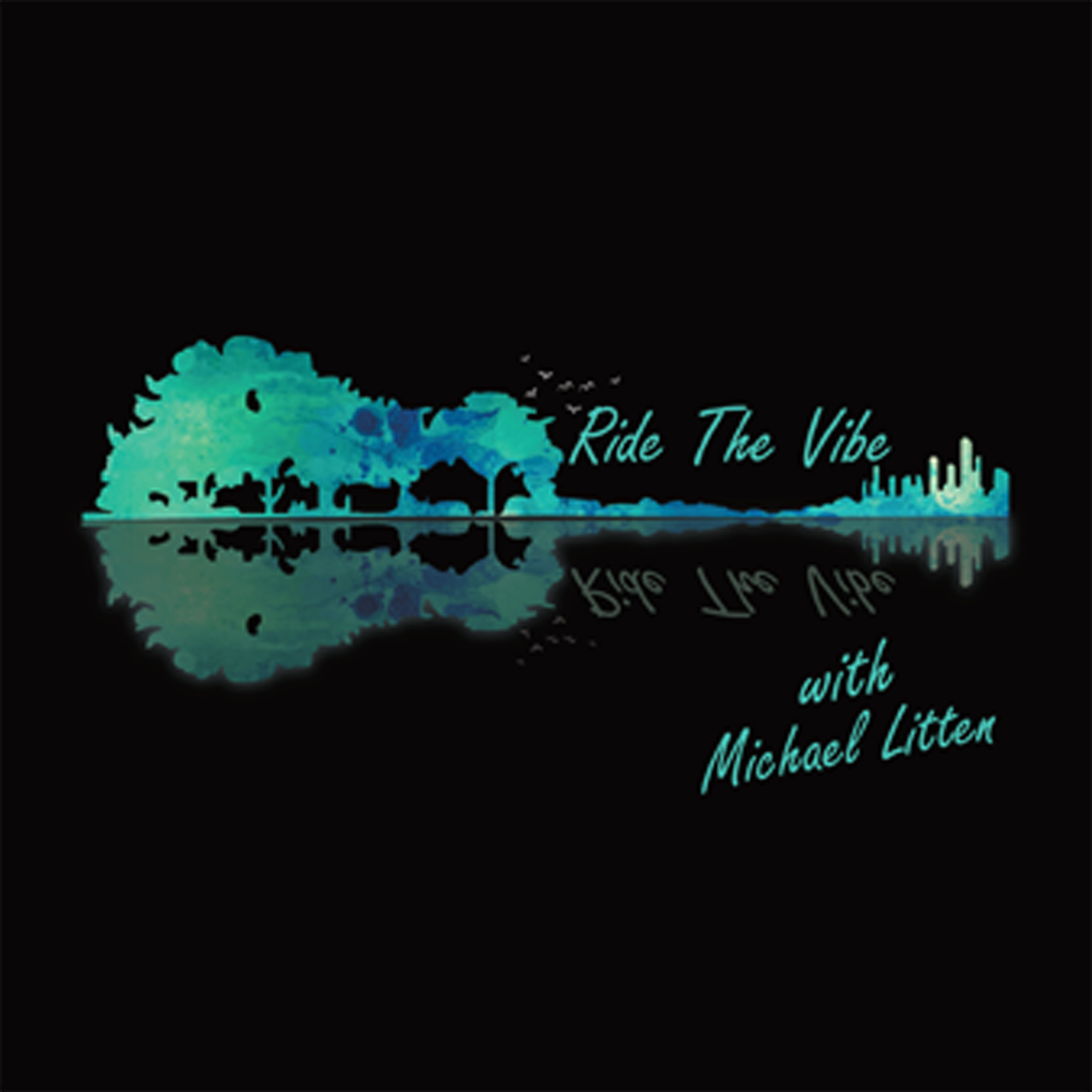 Ride The Vibe is a pre-recorded live podcast produced, out of the beautiful "living room" style setting of the DRS Atlanta, located in Roswell, GA. The show is hosted by Michael Litten, "The Last DJ" and Wahid Gomes, Executive Producer/owner of the studio. Theme music provided by Peter Perkins. Disclaimer - We have permission to use all the music played in this show from the copyright holder.
Episodes
Monday Nov 22, 2021
Monday Nov 22, 2021
Join Michael Litten "The Last DJ" for an in-depth discussion.
Featuring a variety of songs.
Sponsored by Drinkmate
Theme music provided by Peter Perkins
Special Thank You to Lucy Piller/ARN Entertainment for providing the talent


Steve Rodgers Bio
Steve Rodgers, singer songwriter, has just completed recording his much anticipated first album, due for release this year and produced by Ken Nelson (Coldplay, Snow Patrol, Paolo Nutini) mixed by Adrian Bushby (Foo Fighters, Muse). His songs reflect his passion for life's depth, mystery and wonder, recorded with his band of like-minded musicians. Critics compare his music to a mix of Jack Johnson, Paolo Nutini and Cat Stevens.
At 14 he began to write his own songs on guitar and piano. He started a band with his friends at 17, 'Lost Sons of Davros'. From the 'Lost Sons' came 'Boa' they created two great albums – their first single 'Duvet' was the title track to the Japanese multi award- winning animation series Manga 'Lain – Serial Xperiments'. They toured the States, the UK and after much enjoyment, Steve decided to follow his own path.
He has 'guested' at Wembley for Bad Company, Aerosmith's Joe Perry and the Robert Randolph Band. Tours have included support slots for Bad Company in the UK and Japan and his own headline dates in the UK and Canada. Steve has also supported The Deborah Bonham Band and Midge Ure on their respective tours in the UK and Europe. In 2014 he supported Bad Company again with Lynyrd Skynyrd for their coast to coast US tour and in September 2015 he joined Stackridge for a three month tour of the UK. To coincide with his album release this year he will be touring again with Bad Company and Joe Walsh in the US and UK over four months.
https://steverodgersmusic.co.uk